Wednesday, September 6, 2017

<

(From left to right): Bill Fennell – President of the Nunavut Employees Union (NEU), the Honorable Johnny Mike –

Minister of Family Services and the Honorable Keith Peterson – Minister of Finance and Justice sign the

Collective Agreement between the NEU and the QEC on behalf of the more than 160 unionized employees

who work to provide electricity to customers throughout Nunavut.

The Agreement was signed on September 5, 2017 at the QEC Plant in Iqaluit.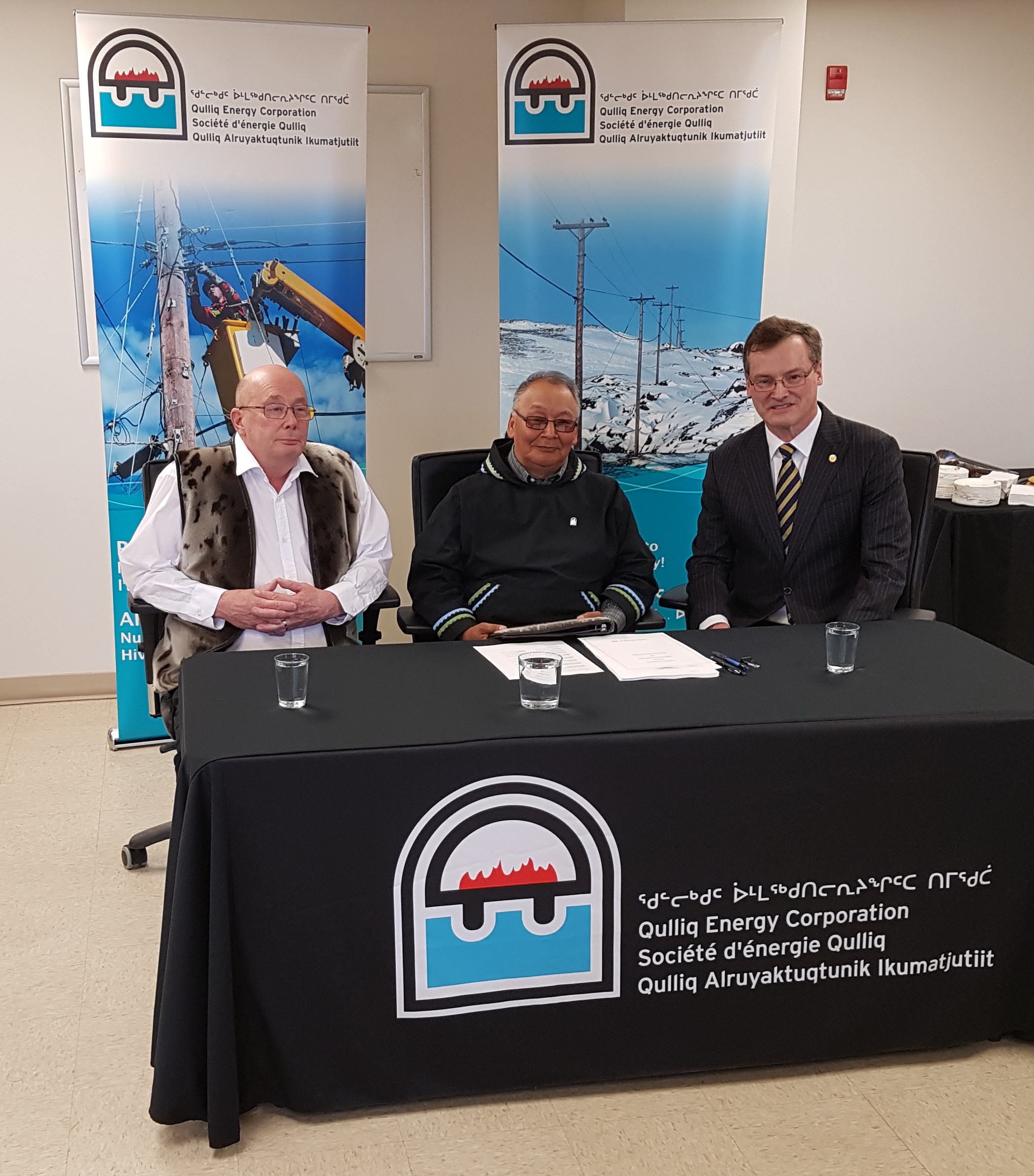 Click below to access the July 2016 Press Release Associated with the announcement of the
agreement that was signed into effect on September 5.