Tuesday, December 22, 2020

<

The Convention Call originally was sent out in the December 2019 NEU Newsletter and the Convention was scheduled to take place in October 2020. Due to COVID-19 concerns the Convention was rescheduled to October 2021.

Watch your email in 2021 for Call Outs for: Proposals; Regional (and Alternate) Vice-President Nominations; and Convention Delegate Nominations. If you are a new Member or did not receive these emails or notifications in 2020, it may be because we do not have an up-to-date email on file for you. If this is the case, please email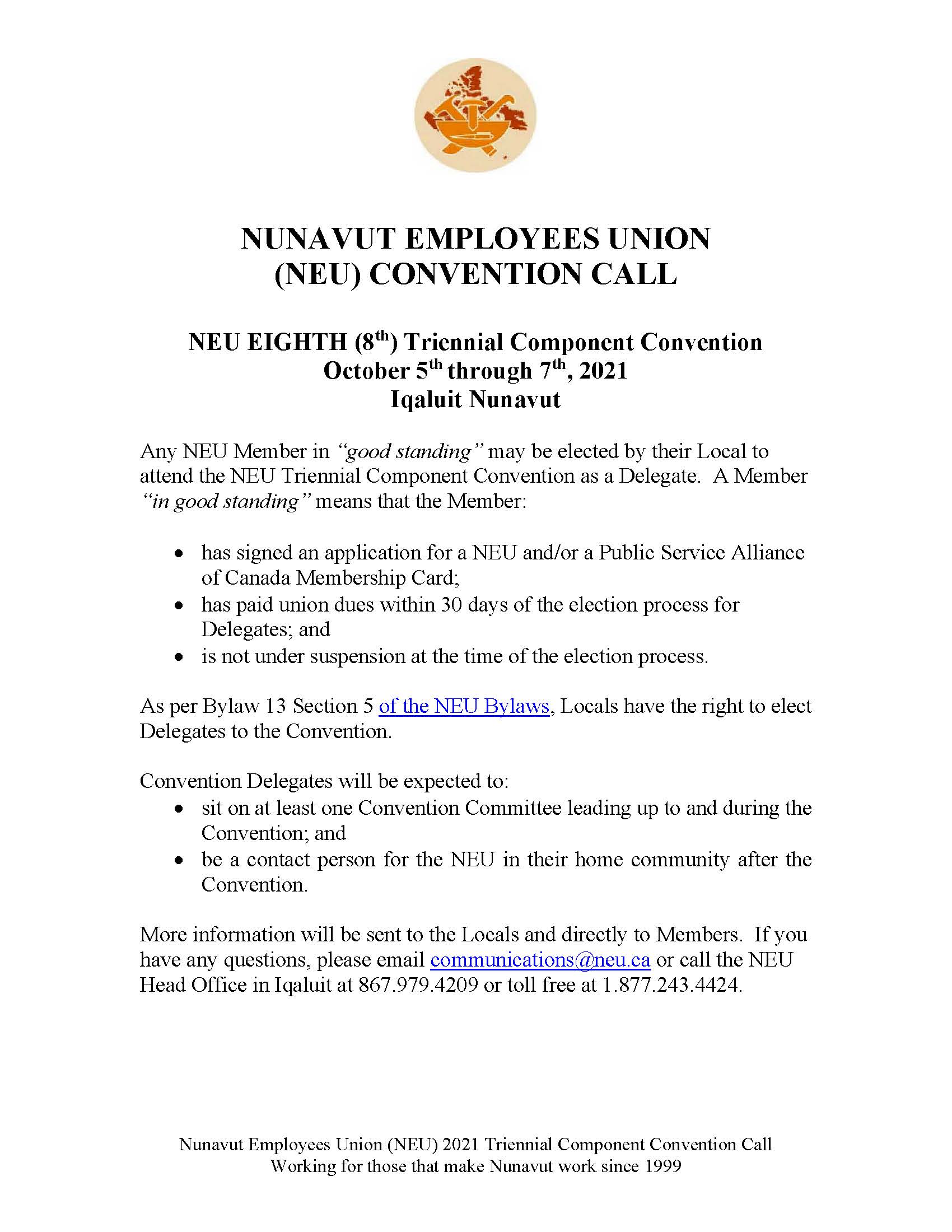 to provide us with an email we can use to send you Convention related and other NEU news.