<

ᐱᖓᑦᓯᐅᑎᓪᓗᒍ ᔫᓂ 21ᒥ 2023

ᓄᓇᕘᒥ ᐃᖅᑲᓇᐃᔭᖅᑏᑦ ᑲᑐᔾᔨᖃᑎᒌᖏᑦ ᑲᑎᒪᔨᖏᓪᓗ (NEU) ᓇᓪᓕᐅᓂᖅᓯᐅᔅᓯᐊᖁᔨᕗᑦ ᓄᓇᖃᖅᑳᖅᑐᑦ ᐃᖅᑲᐅᒪᔭᐅᑎᓪᓗᒋᑦ ᑲᓇᑕᓕᒫᒥ. ᐱᒻᒪᕆᐅᓂᖓᓄᑦ ᐃᓕᓴᕆᓂᐊᕋᑦᑎᒍᑦ, ᐊᓪᓚᕕᕗᑦ ᐃᖃᓗᓐᓂ ᒪᑐᓯᒪᓛᖅᑐᖅ ᐱᖓᑦᓯᒻᒥ, ᒪᑐᐃᒃᑲᓐᓂᓪᓗᓂᓗ ᖃᐅᑎᓪᓗᒍ 9ᒨᖃᑦ ᐅᓛᒃᑯᑦ ᓯᑕᒻᒥᒻᒥ ᔫᓂ 22.

ᑐᓴᐅᒪᔭᑦᑎᒍᑦ ᐊᒥᓱᑦ ᐃᓚᒋᔭᐅᔪᑦ ᐃᖅᑲᓇᐃᔭᓛᒻᒪᑕ ᐅᓪᓗᐊᓂ ᓇᓪᓕᐅᓂᖅᓯᐅᓐᓂᐅᕕᐅᑉ, ᑐᐊᕕᓐᓇᖅᑐᖃᓕᓐᓂᖅᑲᑦ ᐃᖅᑲᓇᐃᔭᖅᑎᓪᓗᓯ ᐅᑕᖅᑭᒍᓐᓇᖏᑦᑑᓪᓗᓂ ᓯᑕᒻᒥᒻᒧᑦ, ᐅᖄᓚᒍᓐᓇᓛᖅᑐᓯ ᑖᓂᐊᓕᒧ (Daniel) ᐅᕗᖓ 1.613.857.1218.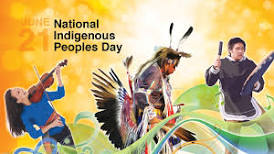 Wednesday June 21, 2023
Happy National Indigenous Peoples Day from the Executive and Staff of the Nunavut Employees Union (NEU). In order to properly mark this important day, the NEU Office in Iqaluit will be closed on Wednesday and will reopen at 9:00 am on Thursday June 22.
We understand that most of our members will be working on this day, so if you have an emergency work-related situation that cannot wait until Thursday, please call 613.857.1218.