<

ᓇᓪᓕᐅᓂᖅᓯᐅᑦᓯᐊᖁᓪᓗᓯ ᑲᓇᑕᒥᐅᑉ ᐃᖅᑲᐅᒪᔭᐅᑎᓪᓗᒋᑦ ᓄᓇᕘᒥ ᐃᖅᑲᓇᐃᔭᖅᑏᑦ ᑲᑐᔾᔨᖃᑎᒌᖏᓐᓄ ᑲᑎᒪᔨᖏᓐᓄᑦ ᐃᖅᑲᓇᐃᔭᖅᑎᖏᓐᓄᓪᓗ ᐅᓪᓗᖃᑦᓯᐊᖁᔭᐅᕗᓯ. ᓈᑦᓯᐅᖑᔭᓛᓐᓂᐊᒥᑦ ᓇᓪᓕᐅᓂᖅᓯᐅᑎᓪᓗᑕ, ᓄᓇᕘᒥ ᐃᖅᑲᓇᐃᔭᖅᑏᑦ ᑲᑐᔾᔨᖃᑎᒌᖏᑕ ᐊᓪᓚᕕᖓᑦ ᒪᑐᓯᒪᓛᒻᒪᑦ ᓇᒡᒐᔾᔭᐅᒥ ᔪᓚᐃ 3ᒥ ᐊᒻᒪᓗ ᖃᐅᑎᓪᓗᒍ ᒪᑐᐃᒃᑲᓐᓂᓪᓗᓂ ᔪᓚᐃ 4ᒥ ᐊᐃᑉᐱᐅᑎᓪᓗᒍ ᐅᓪᓛᒃᑯᑦ 9ᒨᖅᑲᑦ (ᐊᐅᔭᐅᑎᓪᓗᒍ ᐱᐅᓯᐅᓲᑦ ᐃᑲᕐᕋᖏᑦ ᑕᐃᒫᒃ).
ᓇᒥᒃᑭᐊᖅ ᐱᓇᓱᐊᕈᓯᐅᑉ ᓄᙳᐊᓂ ᕿᑲᖕᓇᐅᑎᓪᓗᒍ ᐃᓚᖓᑦ, ᖁᕕᐊᒋᓗᒍ ᖃᓄᐃᖏᑦᑑᓗᓂ ᖁᕕᐊᒋᔭᖃᖁᔨᓪᓗᑕ ᐃᓘᓐᓇᓯᓐᓂᒃ ᕿᑲᖕᓇᐅᓂᖓᓄᑦ. ᑕᐃᒃᑯᐊᓗ ᖁᔭᓐᓇᒦᕈᒪᓪᓗᑎᒍᑦ ᐃᓚᒋᔭᐅᔪᑦ ᐃᖅᑲᓇᐃᔭᓐᓂᐊᒻᒥᒪᑕᓕ ᐱᓇᓱᐊᕈᓯᐅᑉ ᓄᙳᐊᓂ ᐃᑉᐱᒍᓱᖁᓪᓗᓯ ᖁᔭᒋᔭᐅᓂᔅᓯᓐᓂᑦ ᐱᔨᔅᓯᕋᖅᑎᐅᓂᓯ ᓄᓇᓕᔅᓯᓐᓂᑦ ᓄᓇᕗᒻᒧᓪᓗ.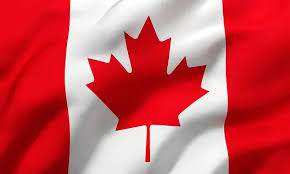 Happy Canada Day from the NEU Executive and Staff. As Canada Day falls on a Saturday this year, the NEU Iqaluit office will be closed Monday July 3 and reopen at 9:00 EDT (summer hours) on Tuesday July 4.
Wherever you find yourself this long weekend, we hope you have a fun and safe Canada Day weekend. We would also like to take this opportunity to thank any members who find themselves working this weekend and let you know we appreciate what you do for your community and Nunavut.