Talking Union Basics Course - Qikiqtaaluk Region::September 12-13 Iqaluit
A Talking Union Basics (TUB) course is being offered September 12-13 in Iqaluit.
This course is open to Nunavummiut NEU/PSAC North members in the Qikiqtaaluk (Baffin) Region. Learn what it means to be a union member and how the Public Service Alliance of Canada works! The course will also teach you about your employee rights, and your rights as a member of the PSAC. You will learn about ways to be involved in your union and ways you can help build strong locals in the Kitikmeot region. PSAC will pay for flights, hotels, loss of pay and benefits (where applicable).
For a printable version of the poster for this event (in English or Inuktitut); "Read More".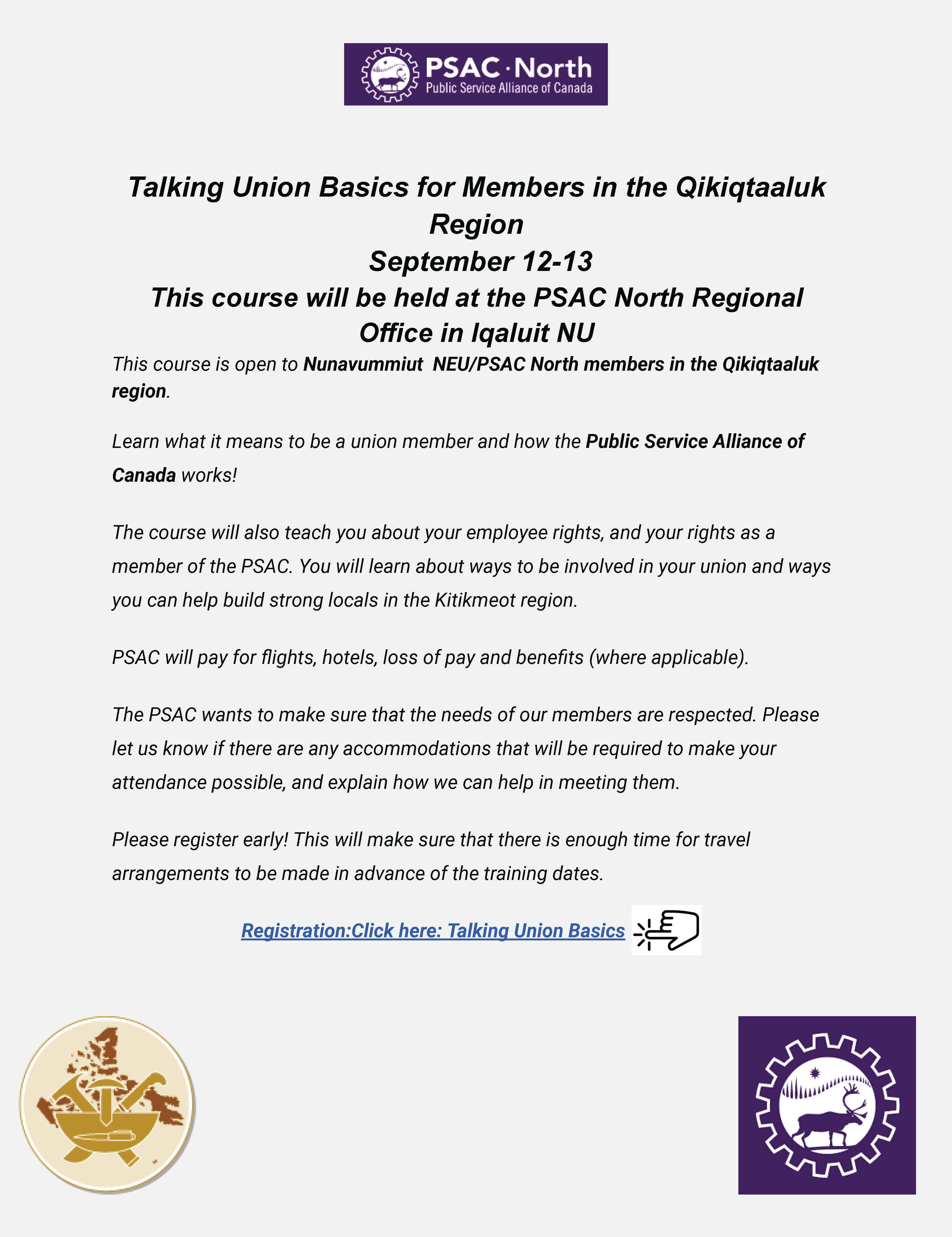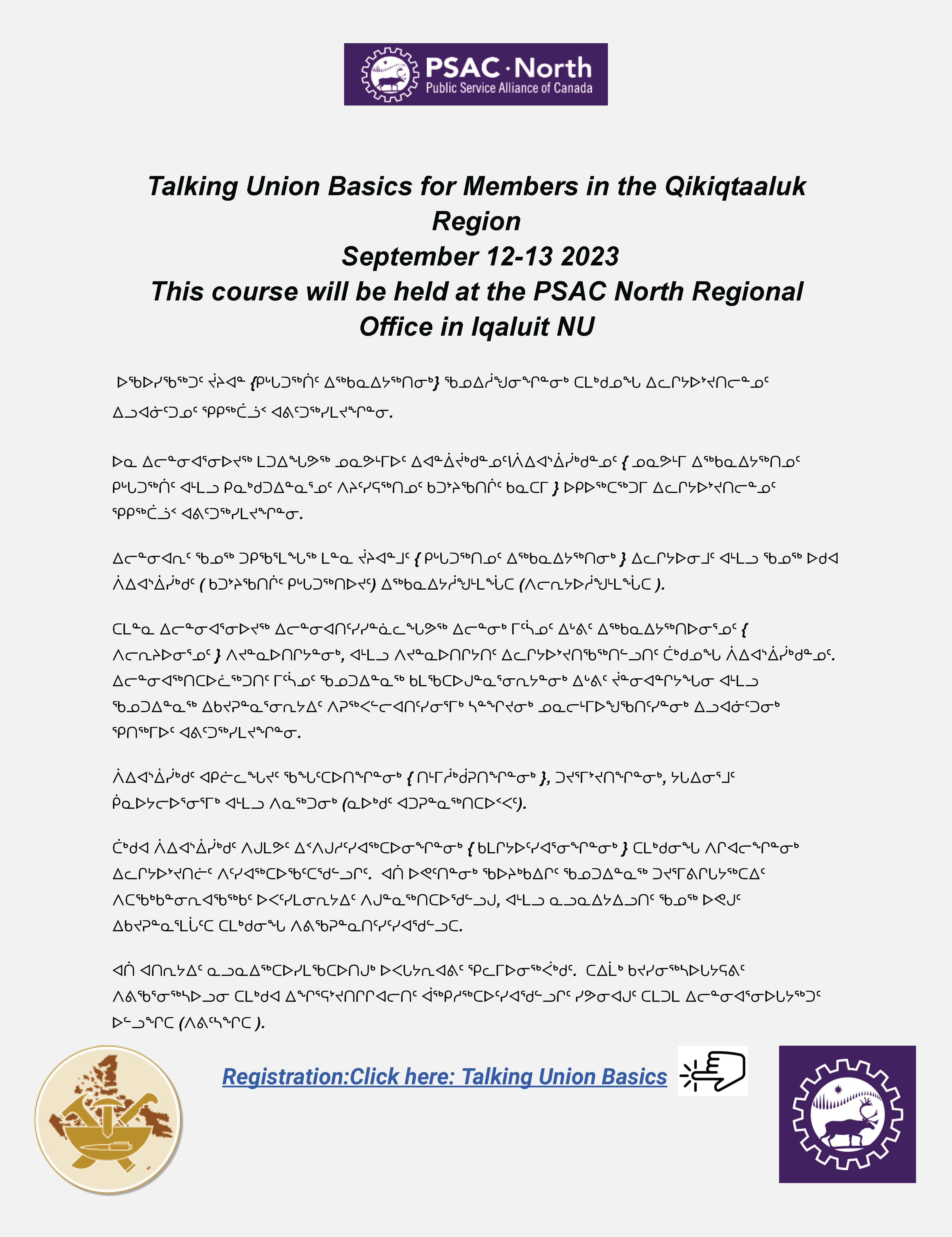 Read more