VIRTUAL RATIFICATION SESSIONS FOR GN MEMBERS JULY 4-5
The Nunavut Employees Union (NEU) and the Public Service Alliance of Canada (PSAC) have been doing our best to provide an in-person opportunity for each NEU Member who works for the Government of Nunavut the chance to vote on the Tentative Agreement reached with that employer. However, we are aware that GN Members may: reside in a community we were unable to visit due to travel or accommodation issues; not have been in their community when we visited; and/or work outside of the Territory.
For these Members, we are providing a 'virtual voting' opportunity. In order to cast a vote, Members will have to register for and attend a Virtual Information Session. Please see the poster below for more details. To access a printable/downloadable PDF of the poster, please "Read More".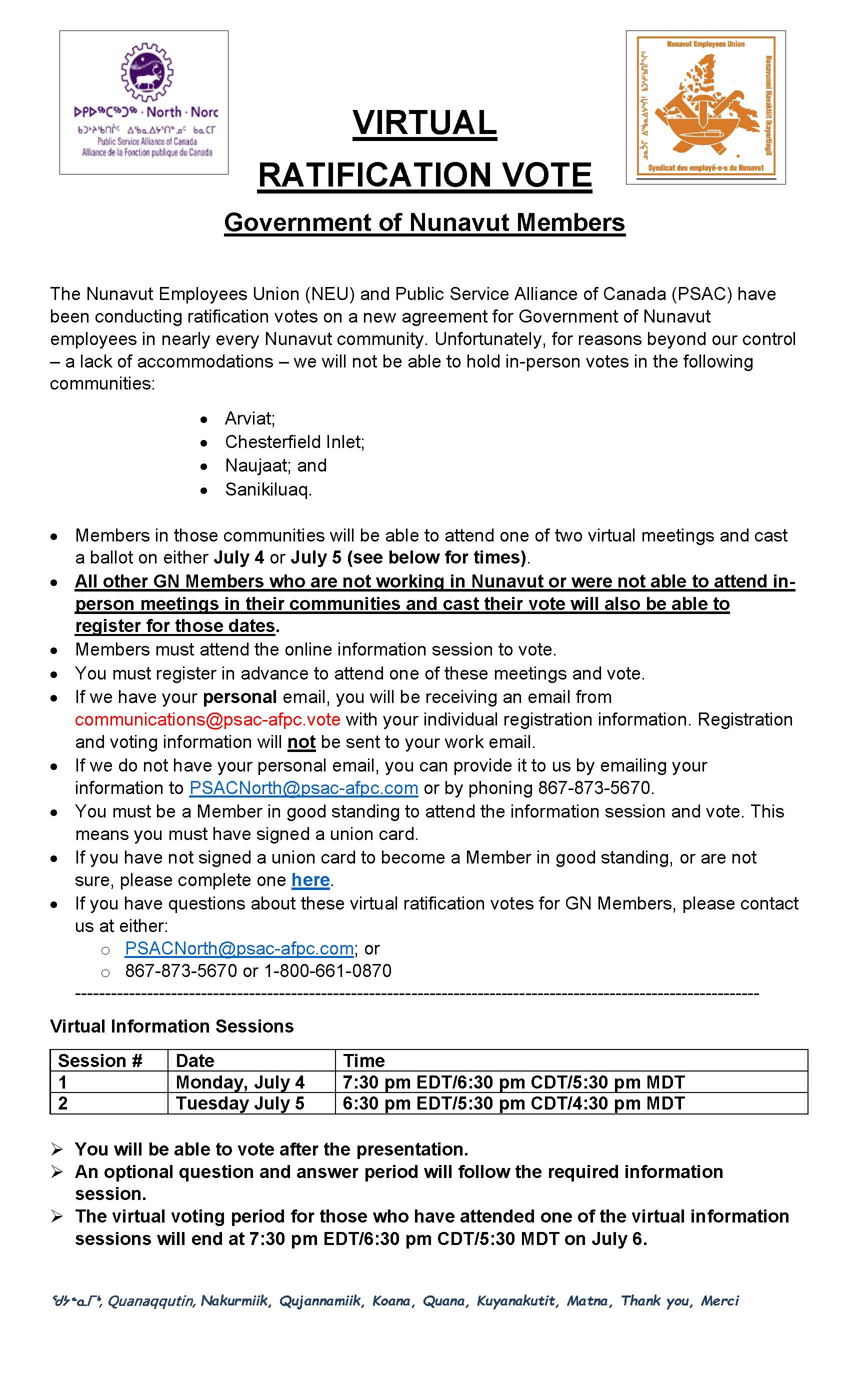 Read more